Whew! Only 5 days into 2010 and I've been super busy over here. Cleaning. Organizing. Purging. You know...stuff we ALL say we'll do in the New Year and then before you know it, there are 20 piles o' crap you have no clue what to do with. Blah. Story of my life.

Anyway, I've been working on some new and exciting business ideas that I think everyone will love in 2010.

First of all, I'm starting a 52 weeks project. The goal is to challenge myself. To think outside the box. To use lenses I never use. To refresh and invigorate! I tried this last year and I tapered off somewhere around March. Now, I've got all of you to hold me accountable. Look for entry 1 soon!

Next, I've reworked my pricing structure for 2010. I'm pleased to offer built-in early ordering incentives for simple sessions as well as 4 new print collections, designed to inspire you AND save you money. Early ordering incentives work as a print credit. So, a simple session is now $275 but $125 will go right back to you in the form of a print credit IF you place your order within 5 days. Neat, huh? I will also be offering print collections and yes--you can use your early ordering incentive towards print collections. Oh, and mini-sessions will now be offered 4 times per year. Be sure to check the blog for mini-session announcements and specials.

Speaking of mini-sessions, it's time for Valentine's Day mini-sessions! Tired of the boring, store bought Valentine's cards? Want something personal, fun and get a portrait session too? Well, I've got a great offer you aren't going to want to miss!

What: Valentine's mini-sessions
When: Saturday, January 16th, all day
Where: Lakeside Park, Highland Park
Price: $125

Includes a 15-20 minute mini-session, 5-8 images in an online gallery, 25 custom valentine cards and (1) 5X7.

Here is a sampling of the Valentine cards I'm offering. Of course, these are completely customizable--wording, colors, fonts, etc.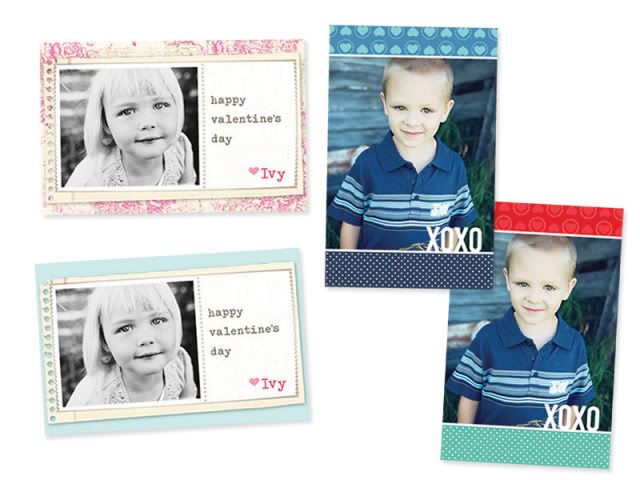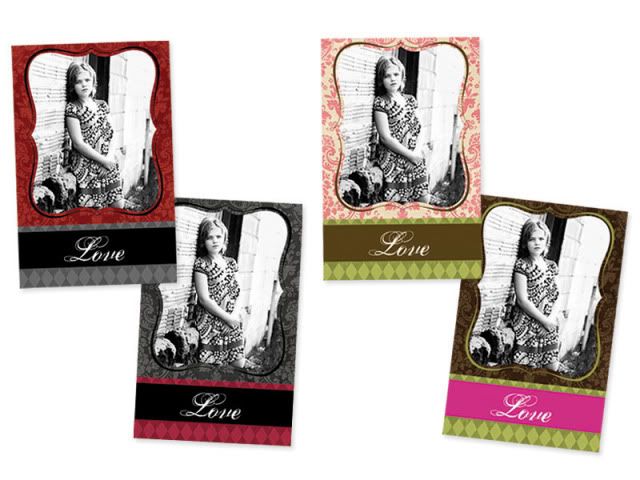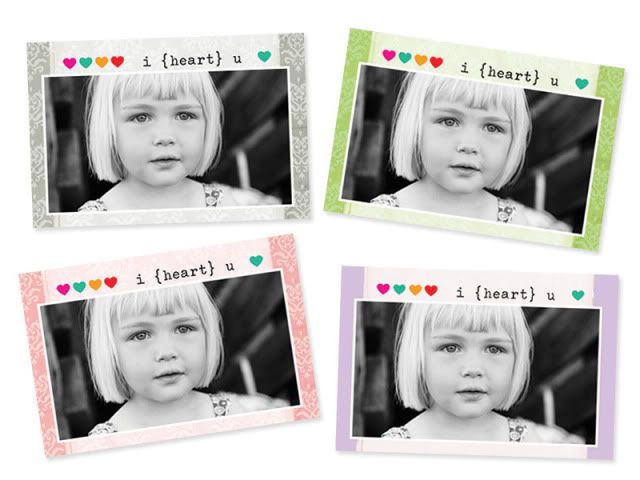 To book, contact me today! Space is limited.